How CRM can help you organize your sales?
(CRM). A CRM can help every customer communication feel personal, no matter how big or busy your business gets. And the right customer relationship management system will help you build and scale your business, while easing growing pains.
Client Relationship Management systems (CRMs) have become the backbone of sales teams everywhere. From simple excel spreadsheets to integrated applications that connect thousands of sales agents to the same information. The CRM tool should act as a sales force's compass. It should help the organization understand where it stands today, and point in the direction it needs to take. It should be an integral part of the sales team – at the start of the sales cycle it should help qualify leads, allowing resources to be directed appropriately.
A CRM solution allows you to access and organize information about your prospects in great detail and at a massive scale. You will even have visibility into the foremost recent activities on an account, guaranteeing your communication with sales leads is always up to date and relevant. With so much information on each prospect and their position in the sales cycle, your sales team will also have a complete view of their sales funnel for the first time. This means a greater understanding of how to move leads to close, and a more accurate sales forecasting.
CRM helps contour the whole sales cycle, which ends in closing deals in your sales pipeline and serving to everybody within the team to succeed in targets quicker. Since order processing and preparing quotes is automated in CRM, sales teams are able to reduce production costs and increase sales revenue.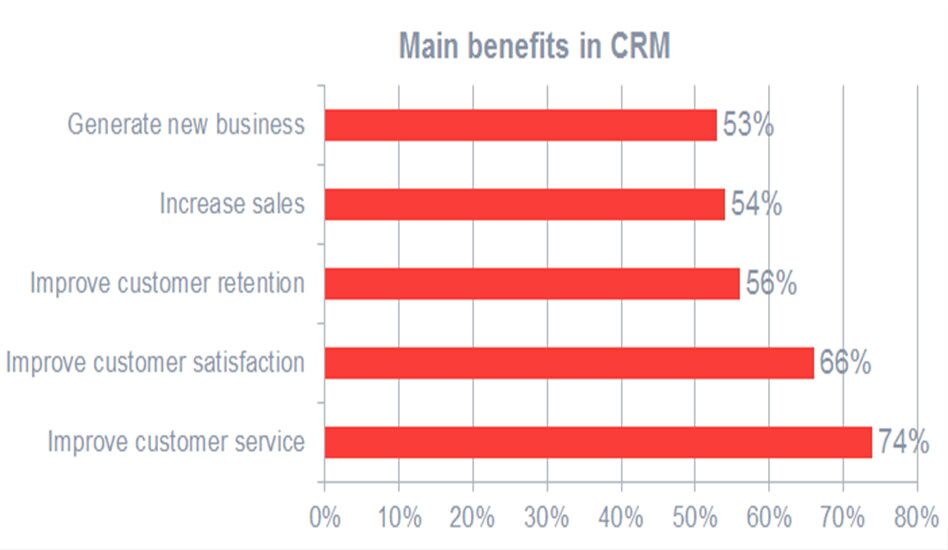 However, many companies aren't using their CRMs to their full potential, which means they're leaking money, and they're leaving deals on the table. To ensure that you're not doing either, make it a priority to follow these steps to optimize and organize your CRM to increase sales. You'll be pleased to find that it's much easier than organizing, say, your closet…
Define your buyer personas and your funnel
Remove duplicates
Score your contacts
Set up multiple points to gather further information
Set up automations
Train your salespeople to follow your systems
In sales, you're only as good as your systems so if you need to clean your CRM, put a organizing in place starting today. When broken down, it's a few simple steps to a clean and fully functional CRM that will increase your sales. Remember to define your funnel and buyer personas first, then remove duplicates and score your contacts. After that, you'll want to set up multiple points to slowly gather more information, set automations and most importantly, train your salespeople to follow the newly implemented systems.
Companies must keep focused on their strategy and find ways to achieve profits with loss. Tools which help companies maximize revenue opportunities and reduce operational costs will strengthen the organization and position it well for a secure future. CRM is a powerful tool which, if fully harnessed, can play a vital role in sales, marketing and service provision.
CRM tool can be enormously powerful, helping an organization to gain better market positioning beyond an economic downturn. Working with experts reduces the risk of wasted time, effort and money and means you can reap the full benefit of a CRM system from the outset.
Following are the ways in which you can keep your sales reps motivated to use a CRM:
Invest in a CRM which is tailor made for your team
Provide the necessary training.
Show them the bright side.
Allow some Freedom.
Appreciate and Publicize Achievements.
For larger and more complex selling, stage gate processes can be set-up as pipelines. As your team moves potential customers from qualifying to product analysis and negotiation, management has real-time view on potential sales and estimates. Even operations can gain insight on potential new projects.
However, visibility is just one key performance indicator. Even simple processes can be automated to help save time. Personalized form emails and follow-up tasks are just a few items. The more processes you automate; the longer your team has for generating extra leads—helping you grow all-time low line.